Recipes: Waldorf Chicken Sandwich
31 October 2022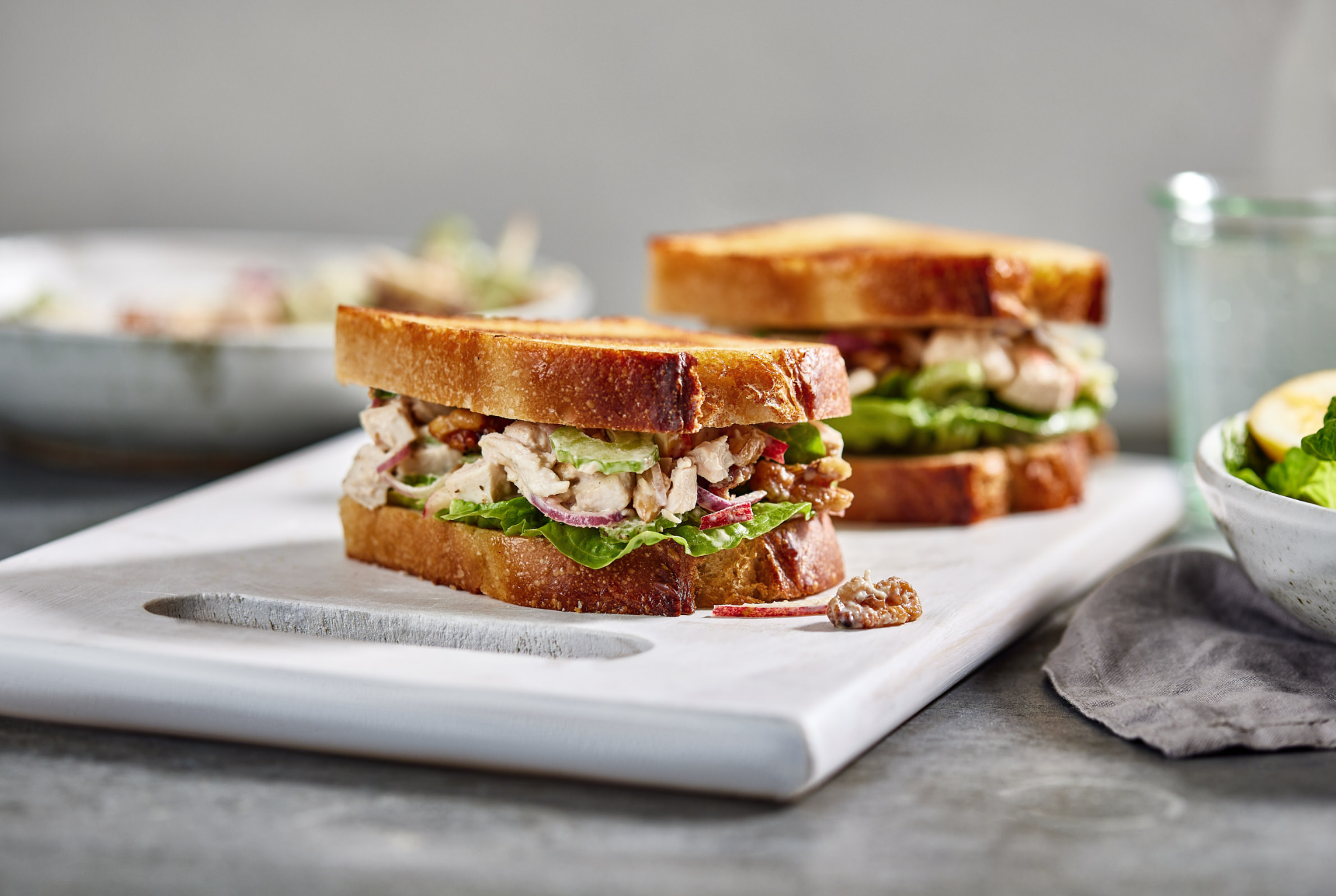 Named for the Waldorf-Astoria hotel where it first made its' debut in 1896, the Waldorf salad is a fruit and nut salad that's typically made of apples, celery and walnuts and then dressed in mayonnaise. Making a bit of a comeback in recent years, we've updated this timeless classic and paired it with our equally timeless San Francisco Sourdough for the perfect lunchtime meal.
25g butter
3/4 cups (70g) walnuts
1 1/2 tablespoons brown sugar 
1/2 red onion, sliced
1 red apples, julienned
1 celery sticks, finely sliced 
1 tbsp mayonnaise 
Juice of one lemon
Salt & pepper 
100-120g poached chicken breast
6-8 baby cos lettuces
Sliced cheese (optional)
Sliced bread

Add butter, walnuts and brown sugar to a frying pan and place on a medium heat. Cook for four minutes, stirring occasionally, until walnuts are golden and caramelised. Set aside to cool. Once cooled break up to smaller pieces.
To a bowl add walnuts, red onion, apple, celery, mayonnaise and lemon juice. Mix to combine and season with a of salt and pepper. Diced poached chicken and add to salad mix.
Butter sliced sourdough. Lightly toast one side of slices in a frying pan on a medium heat. Remove from pan and put on board toasted side down to assemble sandwiches. Fill with chicken salad mix along with lettuce. Feel free to add a slice of cheese if desired.
Serve immediately and enjoy.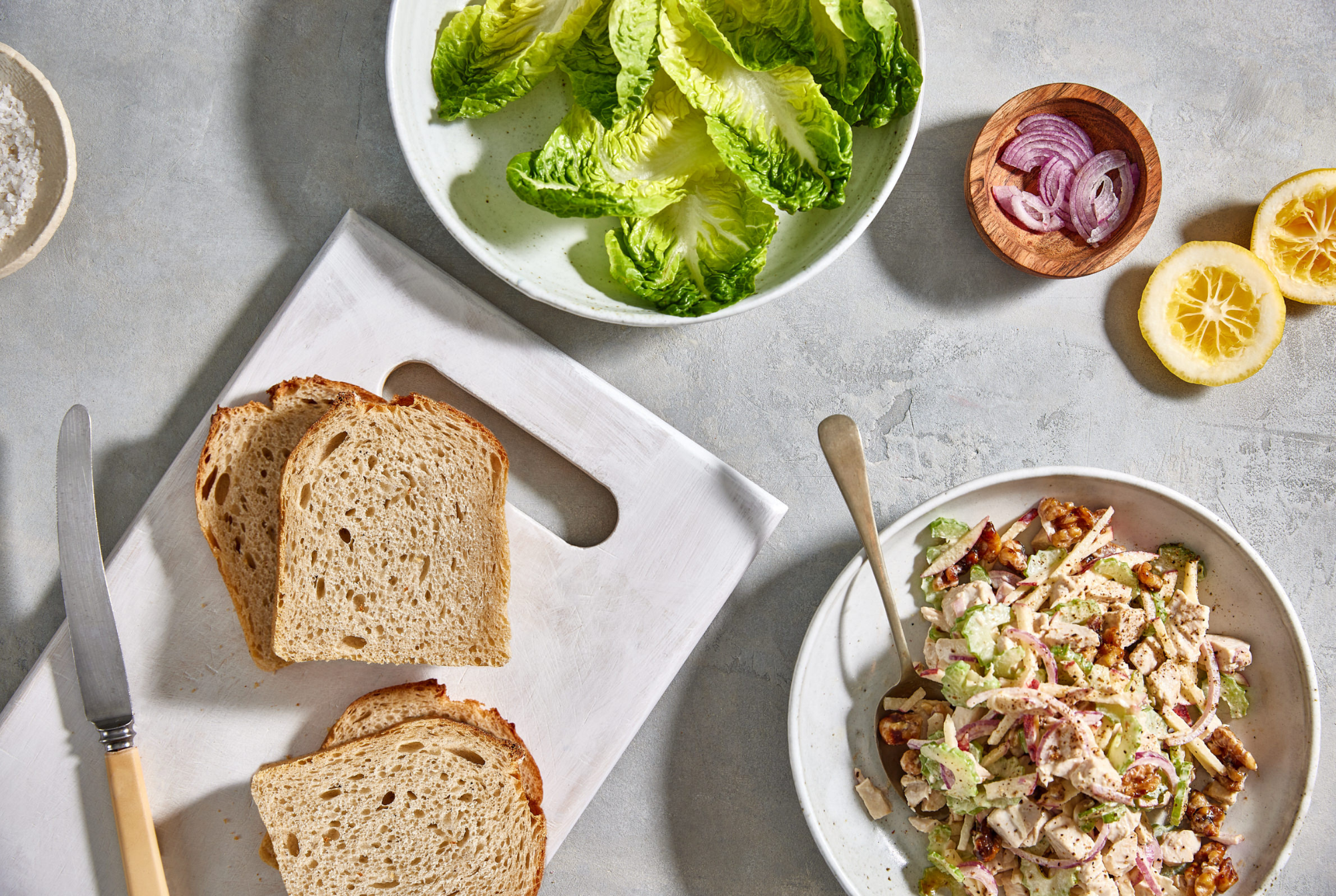 Hot Tip: Make the salad in bulk ahead of time and keep it in the fridge so you've got enough to last the whole family for a couple days. It's quick and easy and you can even make it with left over rotisserie chicken to cut down on your household waste. Keep reading for our go-to ingredients, step-by-step instructions, and photos that will make you drool.