how it all began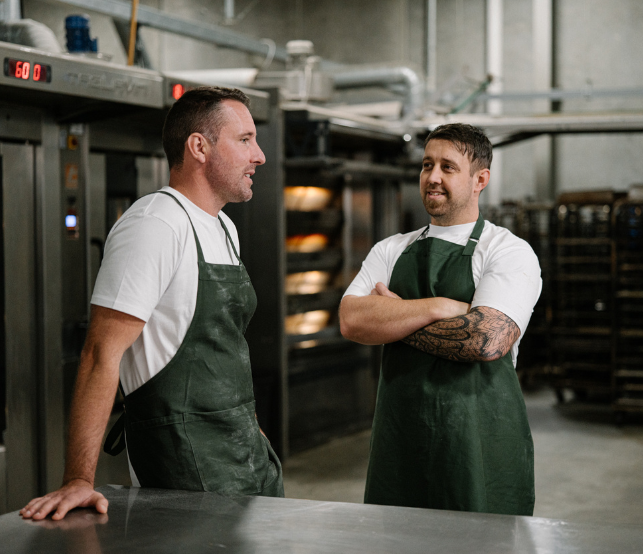 Volare (pronounced vo-la-ree) was created in 2009 by two school friends – Ed and Ryan – with the dream of creating a traditional bakery and the highest quality baked goods. So, with a vintage oven, a tired mixer and a beat-up old van, the dream began.
Now well recognised as an award-winning artisan bakery, Volare distributes to cafes, restaurants and good food stores all throughout the North Island, as well as operating five brick and mortar stores in the Waikato.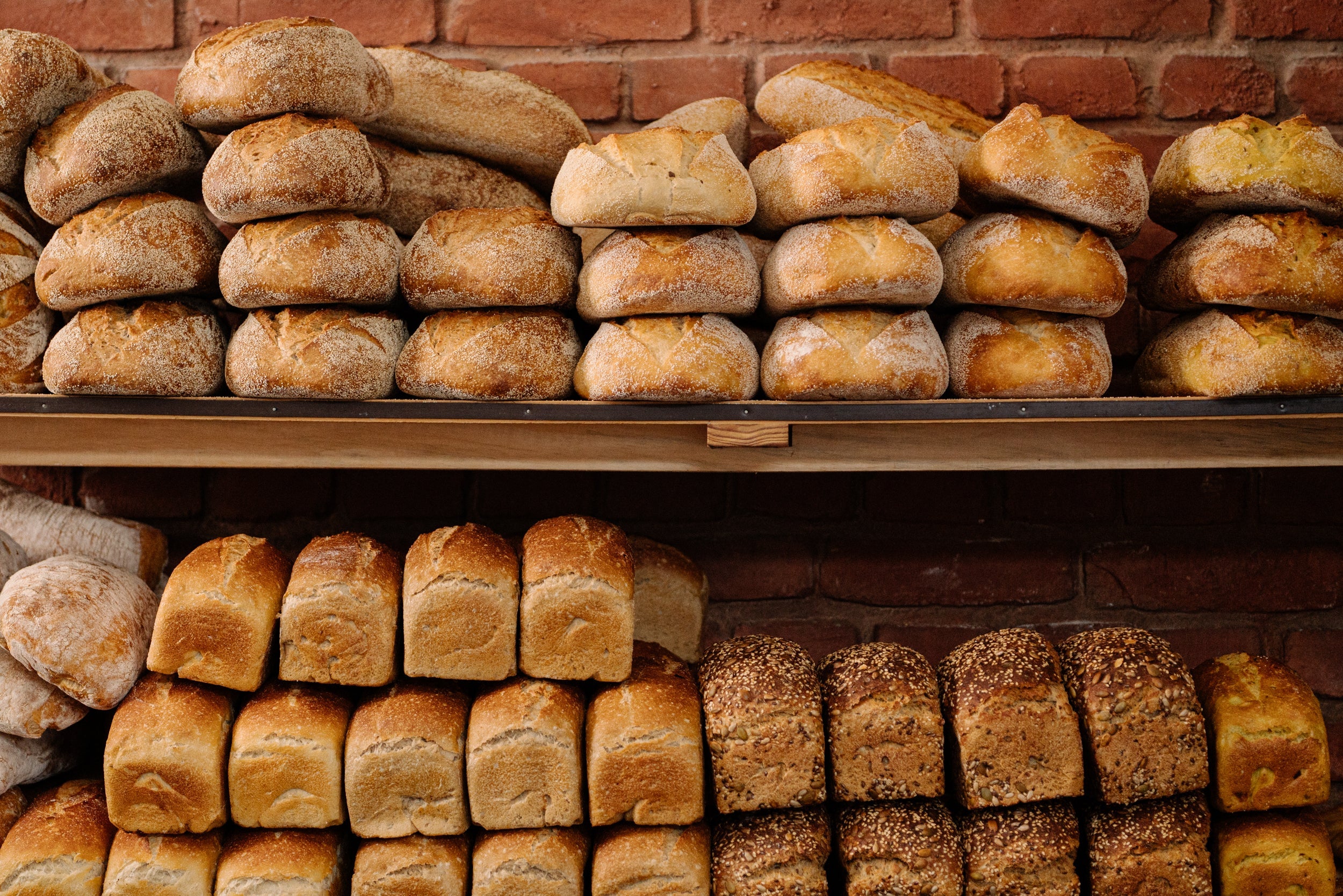 Our Approach
As a fourth-generation baker, taking a traditional approach to baking has always been a priority for our head baker Ryan – using quality ingredients and skilled craftsmanship to create the best bread and pastries.
Baked in small batches to ensure freshness and flavour, we have no need for additives and preservatives typically found in mass-produced products.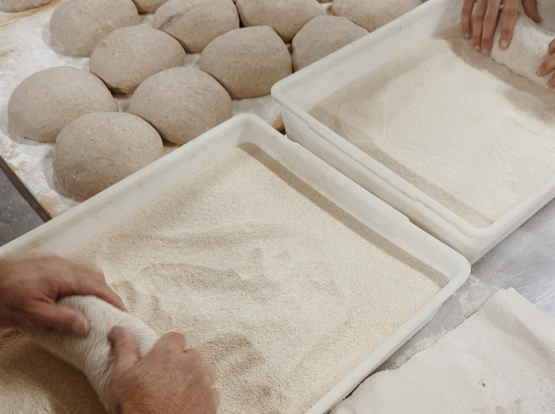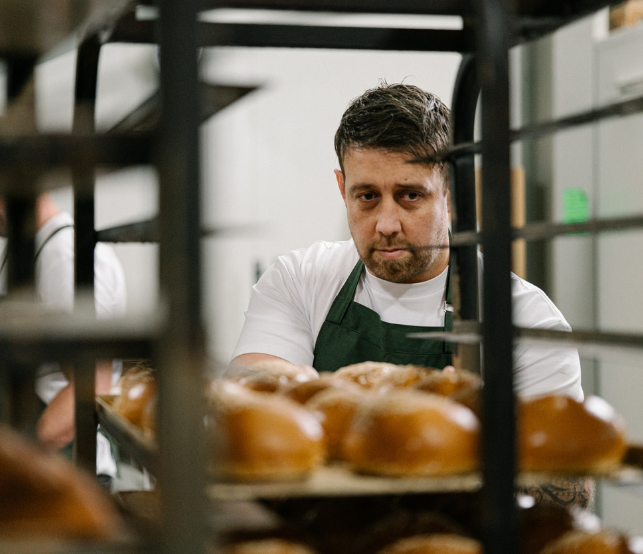 Although our name can be translated as 'to fly' or 'to go quickly' our approach is slow.

And that's exactly how our products should be enjoyed – slowly and with intention – so that you might truly taste the Volare difference.
The Volare Family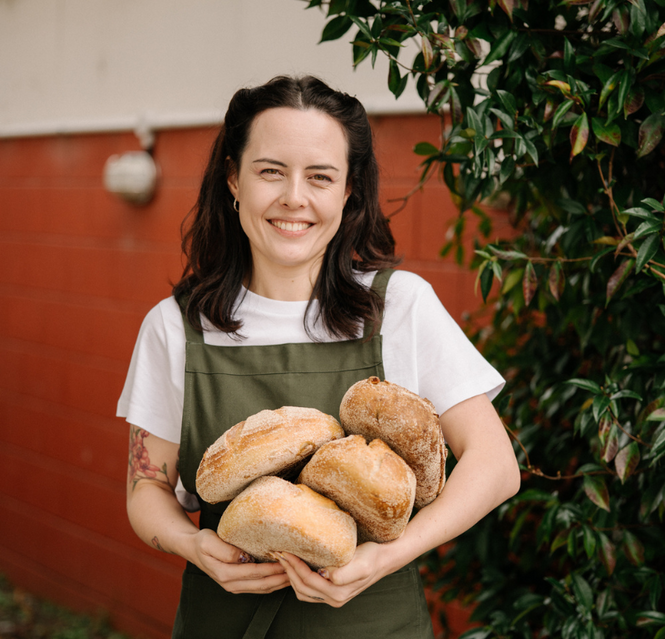 Community Involvement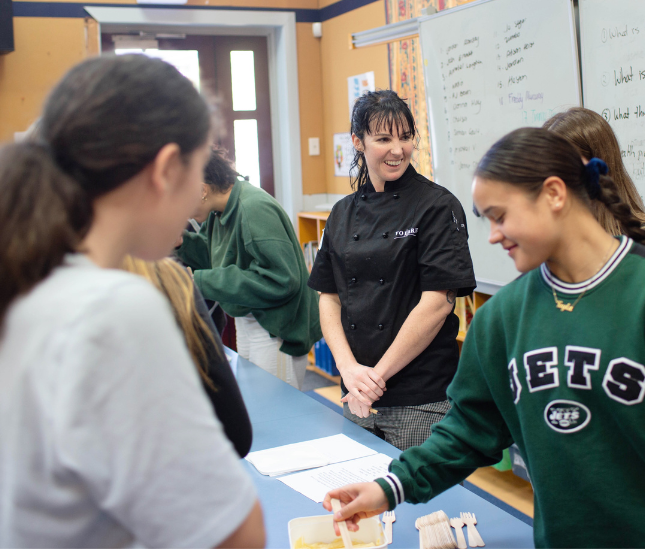 We also know that we wouldn't be where we are today without the support of our community – particularly in the Waikato – which is why we stay involved with local initiatives and support fundraising efforts wherever possible.
Learn More