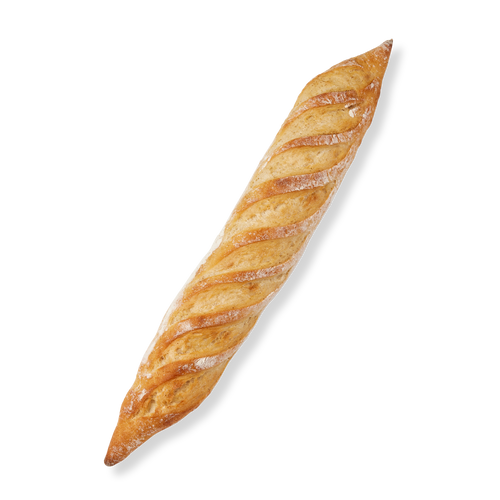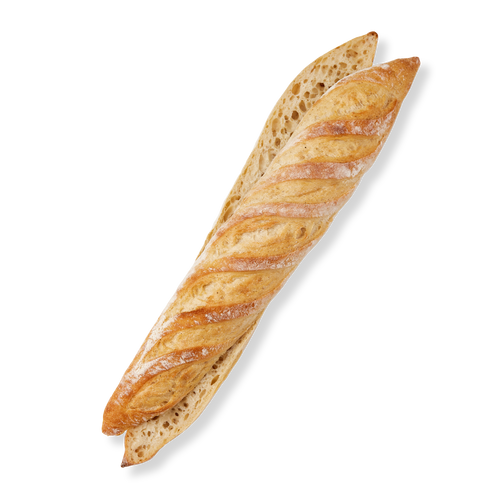 Regular price
Sale price
$5.00
Unit price
per
Introducing our classic Volare Baguette – the epitome of French culinary tradition. With its golden-brown crust and airy interior, our Baguette offers an authentic taste of artisanal baking. Its versatile shape and texture make it ideal for creating delectable sandwiches, bruschettas, or enjoying with your favourite dips.
Experience the timeless elegance of a true French staple with every slice of our delicious Baguette, made with a Semi-Sourdough base. 

Click here for delivery info

SS   Semi-Sourdough 
DF   Dairy Free
V     Vegan 
A Traditional Approach
Baking bread is a testament to the harmony of nature's elements and human touch, resulting in a simple yet extraordinary staple that has nourished communities for generations.

With the patient guidance of skilled bakers, the simplest of ingredients – flour, water, yeast, and salt – transform from a humble mixture into a living, breathing dough.

Kneading the dough is a dance between hands and substance that builds the dough's elasticity and structure. As the dough rises, bakers' intuition and experience will dictate when the dough is ready for the oven's embrace that will the oven's embrace, transforming it into a golden masterpiece.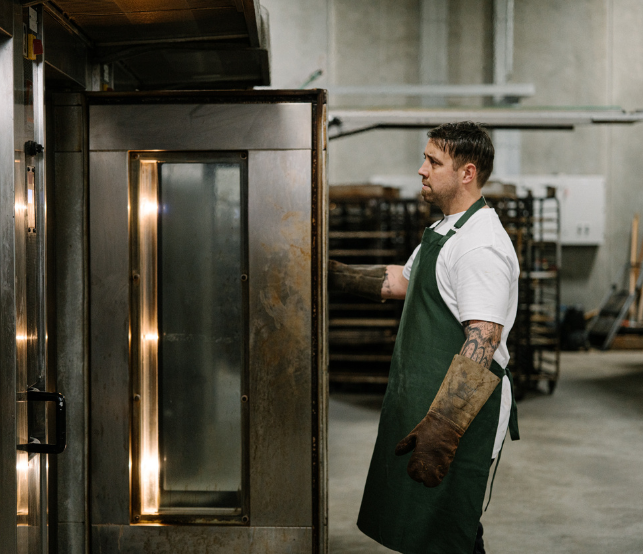 Our Ingredients
Using premium ingredients and a long fermentation process allows us to create products that are free from artificial additives, preservatives, and fillers and to create exceptional, flavorful, and authentic products that capture the essence of true craftsmanship.
Inside the product
Ingredients:
Wheat Flour
Vitamin (Folic Acid)
Water
Salt
Fresh Yeast
Malt Flour
Non Stick Spray
Contains:
Soy (from non-stick spray), Wheat

May be present:
Egg, Milk, Oats, Rye, Sesame seeds, Tree nuts
| | | |
| --- | --- | --- |
| | Per serve 400g | Per 100g |
| Energy | 3512kJ | 878kJ |
| Calories | 839Cal | 210Cal |
| Calories from fat | 25Cal | 6Cal |
| Protein | 26.8g | 6.7g |
| Fat, total | 2.8g | 0.7g |
| Saturated | 0.4g | 0.1g |
| Carbohydrates | 169.2g | 42.3g |
| Sugars | 0.4g | 0.1g |
| Sodium | 1828mg | 457mg |