Mini Pastries Box (18-Pack)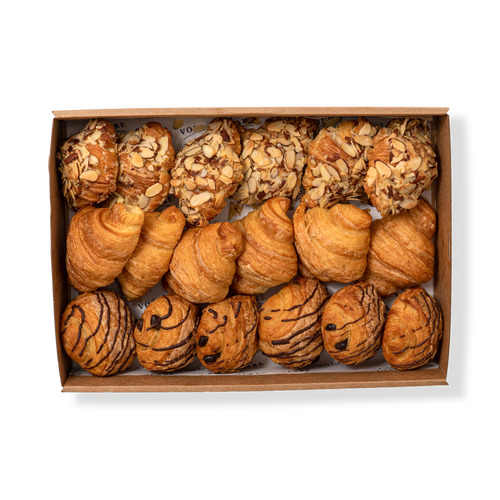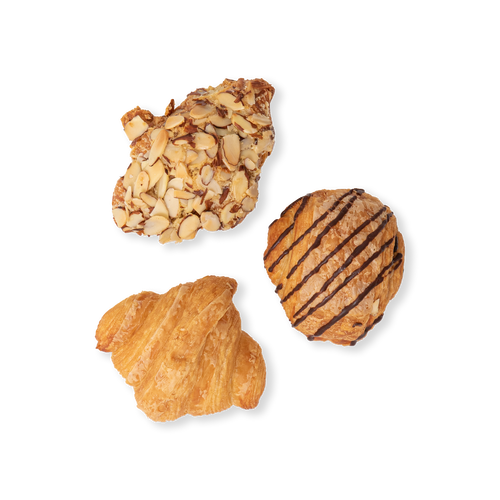 Regular price
$54.00
Sale price
$50.00
Unit price
per
the patience of pastry
With a meticulous blend of time-honoured techniques, premium ingredients, and an unwavering commitment to excellence, our pastries are hard to beat.

Alongside a masterful approach to mixing, kneading, and folding, time and patience are also essential to the process as extended resting periods develop the texture, flavour, and structure of the pastry.

The result is more than a treat; it's a labor of love that pays homage to tradition while delighting taste buds with its impeccable taste and texture.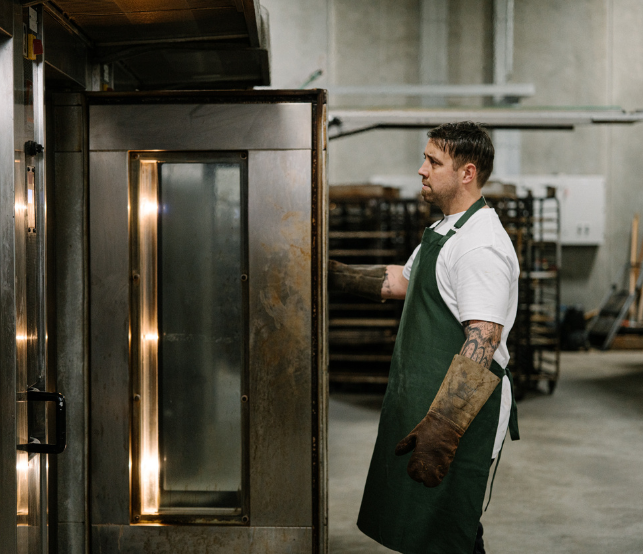 Our Ingredients
Using premium ingredients and a long fermentation process allows us to create products that are free from artificial additives, preservatives, and fillers and to create exceptional, flavorful, and authentic products that capture the essence of true craftsmanship.