Herb and Parmesan Round (4 pack)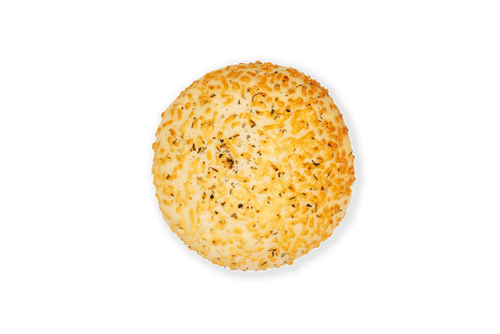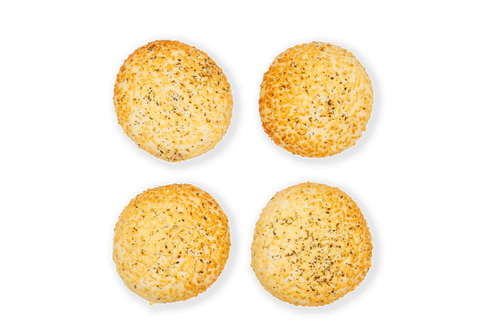 Regular price
Sale price
$7.00
Unit price
per
Discover our Herb and Parmesan round – bite-sized bursts of Mediterranean flavour that bring a touch of rustic elegance to your table. These petite, herb-infused circles are baked to golden perfection, offering a soft interior and a delightful, slightly crispy crust.
Perfect as appetizers, accompaniments, or even enjoyed on their own, our Parmesan Round invites you to experience the harmonious blend of aromatic herbs and artisanal craftsmanship in every mouthful. Elevate your culinary moments with the savoury charm of our Herb and Parmesan Round.

Only available in 4-packs. 

Click here for delivery info

A Traditional Approach
Baking bread is a testament to the harmony of nature's elements and human touch, resulting in a simple yet extraordinary staple that has nourished communities for generations.

With the patient guidance of skilled bakers, the simplest of ingredients – flour, water, yeast, and salt – transform from a humble mixture into a living, breathing dough.

Kneading the dough is a dance between hands and substance that builds the dough's elasticity and structure. As the dough rises, bakers' intuition and experience will dictate when the dough is ready for the oven's embrace that will the oven's embrace, transforming it into a golden masterpiece.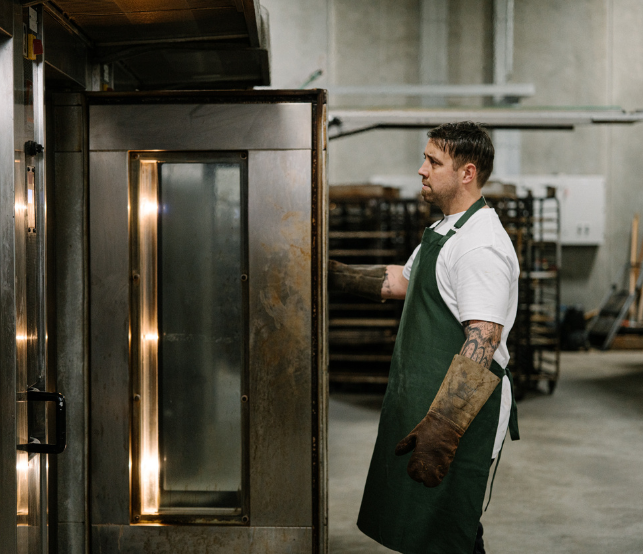 Our Ingredients
Using premium ingredients and a long fermentation process allows us to create products that are free from artificial additives, preservatives, and fillers and to create exceptional, flavorful, and authentic products that capture the essence of true craftsmanship.
Inside the product
Ingredients:
Wheat Flour
Vitamin (Folic Acid)
Water
Vegetable Fat (Vegetable Oil, E475)
Parmesan (Milk)
Fresh Yeast
Mixed Herbs
Olive Oil
Rye Flour
Flour Improver (Anti Caking Agent E170, Ascorbic Acid E300)
Salt - Iodised
Wholemeal Wheat Flour
Malt Flour (Wheat)
Non Stick Spray (Soy, Lecithin)
Contains:
Milk, Rye, Soy (From Non-Stick spray), Wheat.

May be present:
Egg, Oats, Rye, Sesame seeds, Tree nuts.
| | | |
| --- | --- | --- |
| | Per serve 100g | Per 100g |
| Energy | 1013kJ | 1013kJ |
| Calories | 242Cal | 242Cal |
| Calories from fat | 37Cal | 37Cal |
| Protein | 7g | 7g |
| Fat, total | 4.1g | 4.1g |
| Saturated | 1.4g | 1.4g |
| Carbohydrates | 42.5g | 42.5g |
| Sugars | 0.1g | 0.1g |
| Sodium | 461mg | 461mg |